Great Steaks, Seafood, and Cocktails Since 1938
Celebrating 85 Years of Serving the Community
Since 1938, Hi Point Steakhouse has been serving fresh, high-quality steaks, seafood, and cocktails to Ridgeway, WI, and the surrounding communities. Our passion for providing a high-quality food experience is present in every aspect of our offerings from hand-tenderized meats, vegetables picked from an on-site garden, homemade beef stock for our soups, and signature dishes that echo the traditional supper club fare our community is known for. Sip, savor, and enjoy great food and conversation in a comfortable atmosphere that is friendly, relaxed, and welcoming.
Hi Point Steakhouse — where your high expectations are quietly met.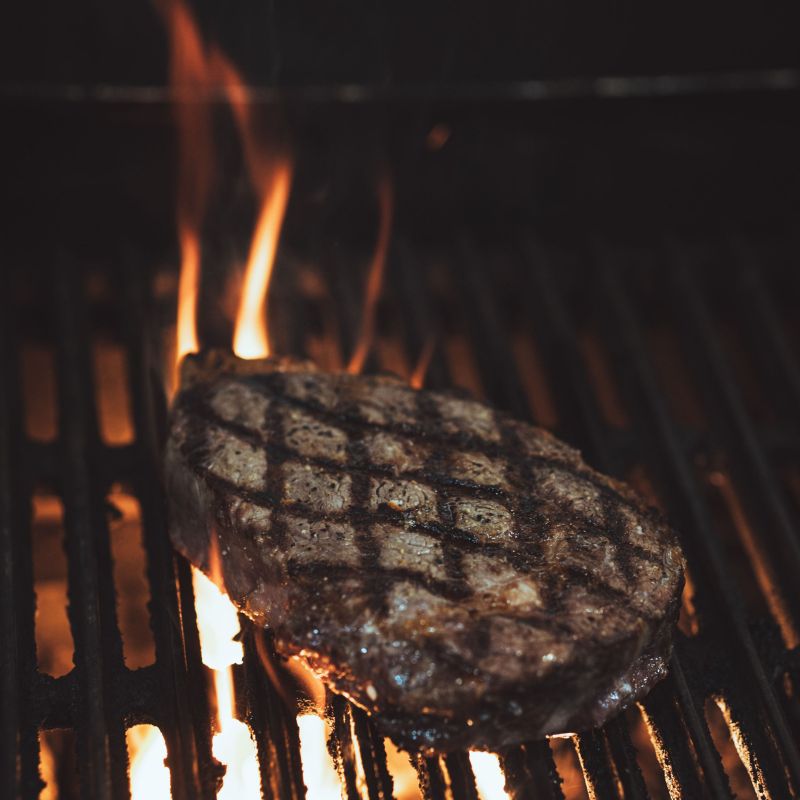 Hi Point DELMONICO Ribeye
Our house steak is a Delmonico cut ribeye from the heart of the prime rib. Tender, juicy, and seasoned with a unique house blend of spices served up with your choice of side. Paired with our homemade hashbrowns is a must-try!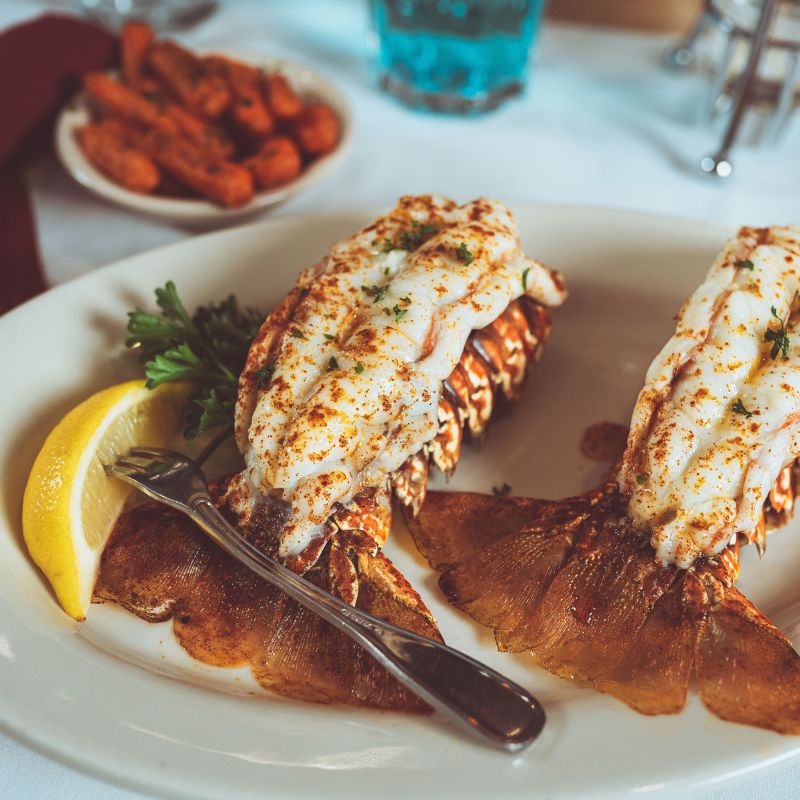 Fresh Seafood
From Lobster Tails to Shrimp, line-caught Walleye, Salmon, and Atlantic Cod, our high-quality seafood options are sure to please your palette. Stop in for our Friday Fish Frys featuring the freshest catch of the week.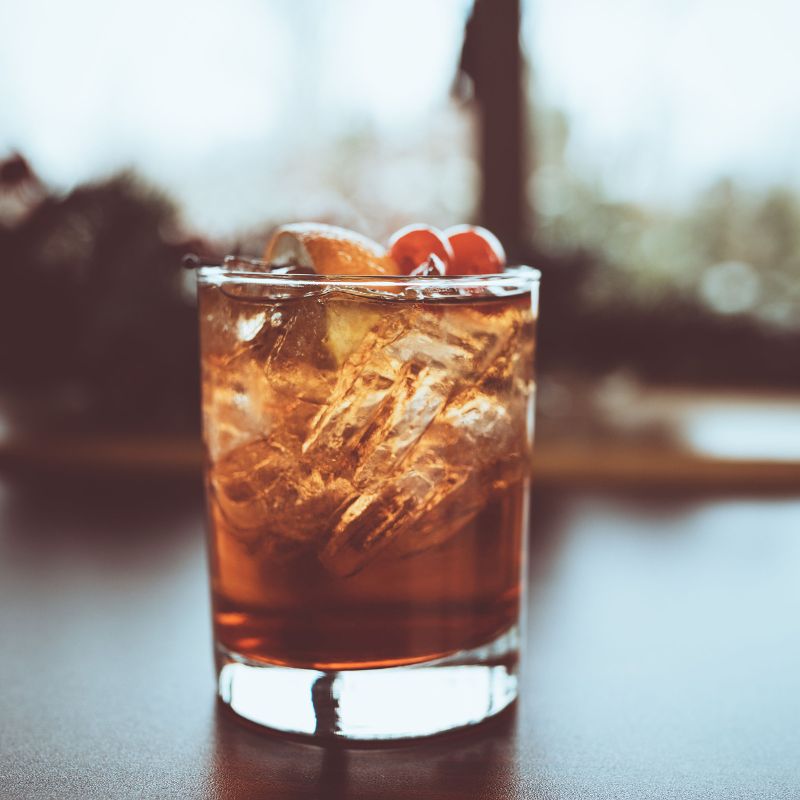 Hi Point Old Fashioned
Our signature drink, the Hi Point Old Fashioned served the Wisconsin way with our own special house-made Old Fashioned mix, your choice of bourbon, brandy, or whiskey, and topped with the classic orange and cherry garnish.
For the past 85 years, Hi Point Steakhouse has been providing Southwestern Wisconsin with a common meeting place. From its early years hosting dances to surviving multiple catastrophic fires, Hi Point Steakhouse has continued to thrive with the overwhelming support from the surrounding communities and has grown into one of Southern Wisconsin's premier supper clubs featuring traditional Wisconsin favorites from Friday Night Fish Frys, Saturday Night Prime Rib, and hand-cut Angus steaks.
Enjoy your expertly prepared dinner fare while sipping on your favorite cocktail and savoring the breathtaking views this driftless terrain offers. Hi Point Steakhouse's hilltop location offers some of the most memorable sunsets in Southwestern Wisconsin.
Enjoy Hi Point Steakhouse Your Way
Our capabilities span more than just your average supper club. We provide full-service catering in our on-site 3,000 square-foot event space capable of accommodating up to 200 guests complete with high-quality fare, a built-in bar, and an in-house pastry department. Let us take the stress away from planning your next event and enjoy Hi Point Steakhouse your way. No matter how grand or intimate of a gathering you are aiming for, we are happy to work with a variety of needs and budgets.
Pastry Department
Enjoy made-from-scratch, award-winning pastry items created in our in-house pastry department. From specialty cakes, pies, and other delightful desserts, we use only high-quality ingredients mixed with passion, love, and an artistic flair to suit any occasion. Contact us today to place your custom order or learn more about our offerings.
Book Your Event
Our staff can cater to your every need, whether it be a casual picnic-style pig roast or the most elegant reception. From an intimate bridal shower of 25 or a wedding for 200, our on-site event space provides the perfect backdrop to host your event. Contact us to schedule a consultation with our on-site events manager to learn more.
Gift Cards
Giving the gift of food feeds the mind, body, and soul. In the company of great people, a Hi Point Steakhouse gift card provides the perfect place to enjoy a relaxed atmosphere filled with high-quality, homemade food paired with delectable drinks and scratch-made desserts. Learn more about Hi Point Steakhouse gift cards.
Our long history in the area is driven by a wide breadth of community support and a consistent flow of familiar faces. Our reservations fill up quickly most nights and we would be honored to have you join us. Advanced reservations are highly encouraged to ensure we can accommodate you, and so you can spend less time waiting and more time enjoying the great company you came with while savoring high-quality fare. Thank you for your patronage and we look forward to seeing you soon!
Hours
Monday: Closed
Tues-Thurs: 4:00 pm - 8:30 pm
Fri-Sat: 4:00 pm - 9:30 pm
Sunday: 4:00 pm - 8:30 pm
Lounge/Bar: Opens at 4:00 PM
Dining Room: Opens at 4:30 PM
Book a Reservation
We look forward to serving you!